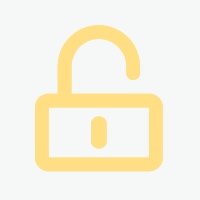 März 2023

nicht angegeben

Denmark - Dänemark
auf Anfrage
09.02.2023
661852/1-da
Projektbeschreibung
Ihre Aufgaben:
• A prominent client of [...] Denmark would like to form a team of cyber security specialists of different levels and professional interests. The client is located in Jutland, but hiring managers are open for 100% remote work from an European country (to match time zones in a seamless way).

Ihre Qualifikationen:
• 1. Lead ISMS Specialist
- You need to hold the ISO27001 Lead Implementer qualification
- Track record in building a security management system (plan, build, implement and manage an ISMS for a global vertically integrated company (>10,000 people)
- Experience with working on multiple geographies and frameworks (the Client's umbrella framework is ISO)

• 2. Human Risk Specialist (Training and awareness)
- Experience in the creative industry as they would be required to produce or give input into training material of high quality from a design perspective
- Experience in creating content, building security awareness programs, holding workshops, managing phishing campaigns

• 3. Active Defence Specialist (engineering role in active defensive)
- Experience in disrupting attack (ensure we have the control in place to disrupt attacks), versed in Cyber Kill Chains
- Experience with working with MS Defender is key (we use the MS technology stack)
- Experience in deceptive technologies, diversion attacks, honey pots

• 4. Assurance Specialist
- This role requires the ability to work with multiple security frameworks (NIST, NIST CSF, ISO, etc) and to build the simplest possible assurance processes for achieving a compliance outcome
- Requires ability to work with different frameworks across various locations (China, Korea, US)
- Responsible for gathering evidence to prepare for assessments, audits
- Experience with working with PCI, GDPR regulations, ISO frameworks and local regulations and frameworks
- Reporting to senior management.

Ihre Vorteile:
• If you happen to be interested in any of the above, please do not hesitate to get in touch with me!

Projektdauer: 6 MM+





Sie sind Freiberufler? Dann freuen wir uns auf Ihre Bewerbung!
Kontaktdaten
Als registriertes Mitglied von freelance.de können Sie sich direkt auf dieses Projekt bewerben.
Kategorien und Skills
IT, Entwicklung:
Technik, Ingenieurwesen: