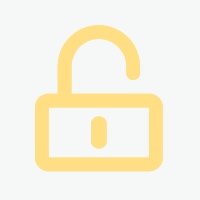 März 2023

nicht angegeben

CH-Zürich
auf Anfrage
09.02.2023
674115/1-en
Projektbeschreibung
Ihre Aufgaben:
• Create and enhance collaborative and trusting relationships with internal and external laboratories and internal SMEs and establish effective communication
• Organize and lead cross functional team meetings with internal and external laboratories and SMEs
• Drive and support analytical method life cycle management (LCM) strategy
• Leads multisite assay transfers via providing assay transfer strategy and project management with internal and external laboratories
• Serve as SME for analytical methods incl biological, molecularbiological and microbiological methods established in the commercial release testing laboratories
• Take ownership of analytical issues and drive closure quickly, correctly, and permanently for commercial products.
• Serve as in-house analytical / technical expert for troubleshooting and investigating laboratory issues
• Apply statistical analysis for data interpretation and apply chemometric principles to resolve complex analytical issues and applications
• Coordinate and lead re-manufacturing and qualification of critical reagents for analytical methods
• Author / Review / Approve quality control plans / qualification protocols/reports and re-test protocols/reports of critical reagents for analytical methods

Ihre Qualifikationen:
• Degree in microbiology, pharmaceutical science, biotechnology, chemistry or closely related field with experience within a QC laboratory or QA organization (with oversight of QC activities)
• A thorough understanding of pharmaceutical QMSystems and respective guidelines (ICH Q2) and QC laboratory processes is required and experience in an outsourced manufacturing and testing environment is preferred.
• Experience in vaccines and biologics manufacturing and testing and related guideline andknowledge of pharmaceutical cGMPs (US and EU) and CMC regulatory requirements, preferred
• Strong technical expertise in microbiology and microbial methods and instrumentation, and statistical methods for data analyses is a plus.
• Strong verbal & written communication skills (including presentation skills). Can effectively articulate complex technical issues to non-technical audience. Proven ability to clearly articulate technical issues concisely and deliver effective presentations on complex technical subjects
• Ability to work cross-functional, independently but also in a teams
• English is required, German beneficial (spoken and written)
• Six Sigma Lean Laboratory or Greenbelt Certification preferred

Ihre Vorteile:
• International pharma company
• Home office possible

Projektdauer: 12 MM++





Sie sind Freiberufler? Dann freuen wir uns auf Ihre Bewerbung!
Kontaktdaten
Als registriertes Mitglied von freelance.de können Sie sich direkt auf dieses Projekt bewerben.
Kategorien und Skills
Technik, Ingenieurwesen:
Management, Unternehmen, Strategie:
Forschung, Wissenschaft, Bildung: