Archiviertes Projekt - ERP Business Systems Analyst (Contract)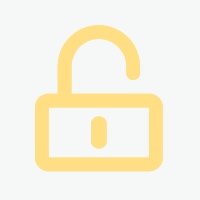 September 2018
Februar 2019
Hampshire, England
nicht angegeben
31.08.2018
WFI300818_1535647046
Projektbeschreibung
I am currently recruiting for a Business Systems Analyst to be based at my clients Head Office in Hampshire.

The role of the Business Systems Analyst is to define and document the functional, procedural, process and system requirements/ specifications for the Online Bank Notes Tracking system (OBTS). To work with the internal customers at all sites to identify and the as-is processes and systems to enable understanding of the gaps between the current and the proposed new systems that need to be managed through the transition. To develop user stories and visual illustrations to assist the users to understand the market system functionality. To ensure that the non-functional and architectural requirements are well presented and approved by the Architecture team. To trace the requirements through the testing and implementation of the solution to ensure that they have been met and any deviations have been clearly explained to the users and plans/work arounds put in place to manage them.

Main Activities and Responsibilities;

* Work closely with the Project and Portfolio Management Team to understand customer specific project needs.
* Identify and document the functional, procedural, process and system requirements / specifications for Customer specific projects.
* Create effective user storeys and illustrative customer journeys to enable customers to validate the target state solutions.
* Develop prototype/proof of concept solutions as may be required to validate customer requirements.
* Work closely with the Systems Architect or other relevant parties to validate requirements and technical specifications.
* Design, manage and/or undertake the development of minor work packages in conjunction with internal De La Rue teams or the chosen outsourced software development partner as appropriate.
* Conduct and support super user/train-the-trainer training activities.
* Business as usual support of existing and new business solutions as and when implemented.
* Assist with the specification of user test plans, collecting, understanding and transmitting the business requirements for the project and translating these into functional specifications and detail test plans.
* Document workflows and results of business analysis and obtain sign off from customers on specifications.
* Provide the link between the customer, development team and any third party regarding software functionality, throughout the development lifecycle.
* Assist with design and execution of test scenarios and test scripts.
* Day to day management of change requests in relation to the project plans to ensure agreed deadlines are met.
* Reports to be produced for the project manager showing progress against outstanding milestones, status, resource requirements, issues, risks and dependencies.
* Deliver engaging, informative, well-organised presentations where appropriate.

* Quality assure the deliverables received from suppliers, outsourced development partners and/or other internal teams and ensure they meet specifications
* To always act and behave in a way compliant with all company guidelines and policies, especially those relating to values and behaviours, environmental health and safety, ethics and codes of conduct.
* To support the behaviour of working as One , sharing best practice and collaborating with colleagues outside of own sphere of business.
* To ensure full participation in the performance development review (PDR) process and maintain an up to date record of all training and development activities/programs.

Qualifications and Experience

* BSc in Computer Science or related degree.
* Previous hands on business applications support experience is required.
* Extensive experience of defining software requirements and specifications.
* Demonstrable business systems / ERP experience including proficiency in SQL languages.
* BA ISEB Certification an advantage.
* Experience with software development methodologies and practices an advantage.
* Previous hands on software development and/or development of application interface experience an advantage.
* Experience in the management of business systems, track and trace solutions, authentication and security an advantage.
* Able to produce clear documentation and communication of solution objectives, requirements and designs to both technical and non-technical audiences.
* Experience of both internal and external customer interaction with specific reference to gathering, documenting and understanding customer requirements.
* Demonstrable evidence of analysing and documenting complex business processes.
* End to end experience of the project life cycle is desirable.
* Proven track record in successful and timely delivery of all project related work.
* A detailed understanding of business process analysis.
* Proven experience interacting directly with end users.
* Results orientated with good communication and interpersonal skills.

Contract: 4 months

Location: Hampshire

Rate: Competitive

I appreciate the need for discretion and would welcome the opportunity to speak to any ERP candidates that are considering a new career or job. For additional information on the ERP market and some of the opportunities that are available, I can be contacted.
Kontaktdaten
Als registriertes Mitglied von freelance.de können Sie sich direkt auf dieses Projekt bewerben.
Projektkategorien
Management, Unternehmen, Strategie:
Projektstatistiken
Projektstatistiken sind für PREMIUM-Mitglieder einsehbar.