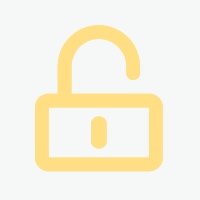 Archiviertes Projekt - Technical PM/ SCRUM Master (m/f/d)
Firmenname für PREMIUM-Mitglieder sichtbar
Februar 2021
August 2021
CH-Basel
auf Anfrage
08.01.2021
CF-33627928_1610097032
Projektbeschreibung
Technical Project Manager/ SCRUM Master (m/f/d)

Our client, a large pharmaceuticals company offers an interesting and exciting opportunity for freelance.

This position is for a strong scrum master with a solid background in Technical Project Management. As scrum master you will be leading a team that is in transition from a traditional waterfall delivery model to a product-centric, scaled agile framework.

Your role as Technical Project Manager/ SCRUM Master

* Works closely with the Product team (Product Manager, Release Train Engineer, Product Owner(s), developers, Business Analysts, technical resources, and other stakeholders
* Manage and optimize the flow of product value using various tools, such as the Program and Solution Kanbans, boards, trackers
* Organize, manage and facilitate the scrum process and ceremonies; daily stand-ups, demos, retrospectives, grooming and planning meetings, etc.
* Help the Product Owner/ Product Manager keep the product backlog in good shape and groomed/ready for sprint planning
* Act as a subject matter expert and coach to the team in Agile methodology, tool usage, decision making process following the proper guidelines
* Resolves team impediments with the other Scrum Masters to increase the effectiveness of the product-centric delivery approach in the organization
* Assist tracking the execution of features and capabilities
* Assist with economic decision-making by facilitating feature and capability estimation by teams and the roll-up to Epics, where necessary
* Coach leaders, teams in Lean-Agile practices and mindsets
* Help manage risks and dependencies
* Escalate and track impediments
* Provide input on resourcing to address critical bottlenecks
* Encourage collaboration between teams and Solution Architects/Engineering

Required skills

* 10+ year's experience in project management - 8+ years' experience in the management of complex technical projects, 4+ year's project development experience on an Agile Team
* Has successfully led large-scale software projects (with multiple tracks of work and teams in multiple locations) from concept to delivery
* Has already implemented agile systems in ongoing business areas
* Healthcare software background within a regulated environment, International teamwork or global functional experience is preferred
* Strong communication skills and experience with managing senior stakeholders
* Fluent English skills (written and spoken)
* Flexible working hours: Late evenings working with US Timezone
* Strong skills in leading teams, problem-solving, influencing, teamwork, initiative and communication.

Further information

* Location: Basel
* Startdate: February 2021
* Duration: min. 6 months

Interested?

If you would like to apply for this pharmaceutical project as Technical Project Manager/ SCRUM Master please contact us for more information.

We are looking forward to your application.
Kontaktdaten
Als registriertes Mitglied von freelance.de können Sie sich direkt auf dieses Projekt bewerben.

Trusted Partner
- erste Brand von SThree, Erfahrung seit 1986
- Umfassendes Know-How im IT-Umfeld
- Abdeckung nahezu aller Märkte in der IT
- Datenbank mit > 1 Mio. Tech Kandidaten
- 25 Standorte weltweit
Kategorien und Skills
IT, Entwicklung:
Forschung, Wissenschaft, Bildung: