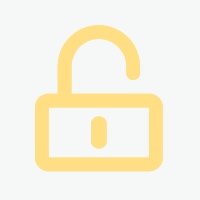 Archiviertes Projekt - Senior Alliance & Project Manager (m/f/d)
Firmenname für PREMIUM-Mitglieder sichtbar
März 2021

nicht angegeben

CH-Basel
auf Anfrage
09.02.2021
525858/1-en
Projektbeschreibung
Ihre Aufgaben:
• The Senior Alliance & Project Manager will be responsible for preparation and management of complex master project plans and for all reporting obligations for a global, cross-divisional project funded by a government grant
• By working closely with the Pharma and Diagnostics development and supporting functions, he/she delivers high-quality alliance and project management support. Deliverables will include budget oversight, project milestone tracking and risk management, conflict resolution and responsibility for all reporting requirements and communication to internal and external key stakeholders.
• The Senior Alliance & Project Manager ensures delivery of project milestones within the established timeframes, costs, and expected quality while demonstrating contract compliance

Ihre Qualifikationen:
• Minimum Bachelor's Degree in Life Science or Healthcare
• Profound experience in relevant similar role
• Scientific background and sound knowledge of drug development from early discovery to end of life cycle (pharma or biotech experience)
• Extensive alliance or project management experience, preferably in pharmaceutical product development or other healthcare-related field
• Experience with project management disciplines, methodology, tools and project management reporting elements for projects funded by external grants and contracts
• Excellent stakeholder management (C-level) and ability to effectively collaborate across global organizations, build consensus, and manage conflict in challenging or difficult situations
• Strong experience in the preparation of master project plans and the preparation of complex project reports
• Experience in managing projects funded by government grants such as BARDA contracts (nice to have)
• Experience in the infectious diseases healthcare landscape (nice to have)

• Outstanding strategic and operational management skills with the ability to develop and present sound proposals and recommendations with high-quality
• Ability to successfully manage multiple projects simultaneously
• Exceptional organizational & time management skills: proven ability to manage complex objectives and goals to an effective and efficient conclusion
• Excellent interpersonal and communication skills with a proven ability to lead and develop project teams of diverse expertise on both a direct and matrix basis to achieve organisational objectives
• Able to work effectively across cultures
• Strong oral and written communication skills, including fluency in written and verbal English

Ihre Vorteile:
• This position opens to replace an internal moving into another position. The position is for a year but the project is planned to run for a longer period (higher chance of extension –given
good performance and appropriate approvals)
• You will work in an international environment

Projektdauer: 12 MM


Sie sind Freiberufler? Dann freuen wir uns auf Ihre Bewerbung!
Kontaktdaten
Als registriertes Mitglied von freelance.de können Sie sich direkt auf dieses Projekt bewerben.
Kategorien und Skills
Forschung, Wissenschaft, Bildung: