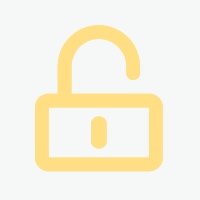 Archiviertes Projekt - Senior Project Manager
Firmenname für PREMIUM-Mitglieder sichtbar
März 2021

nicht angegeben

CH-Basel
auf Anfrage
22.02.2021
BBBH16651_1614015936
Projektbeschreibung
Senior Project Manager vacancy for a globally operating Basel based company in the pharma sector.
Your experience/skills:

* Proven credentials for planning, executing, controlling as well as closing projects and the capability to manage numerous projects at the same time with minimal supervision
* Experience of managing a PMO office as well as the complete lifecycle of a project with multiple project teams
* Proficiency in creating and maintaining project and programme plans including risks, actions, issues and dependencies
* Profound understanding and knowledge of PM tools and methodologies paired with a high efficiency in resource planning and tasks assignment
* Know-how of benefits and dependency mapping, risk management and resource planning as well as excellent interpersonal skills
* Languages: English, fluent in written and spoken

Your tasks:

* Implementing programme and project management plans along with monitoring risks, issues and milestones at the programme level
* Collecting, consolidating and analysing data to track and report the programme status
* Supporting the Programme Director ensuring all tasks are completed and deliverable are met
* Ensuring dependencies are integrated into the programme schedule and are communicated as well as setting up and running programme governance
* Assisting the Business Case and Benefits Management team regarding benefits tracking, programme costs and dashboard management
* Being responsible to manage communications within the project team and out the Central PMO and different Support teams

Start: 03/2021
Duration: 08MM+
Location: Basel, Switzerland
Ref.Nr.: BH16651

Does this spark your interest? Then take the next step by sending us your CV as a Word document and a contact telephone number on which you are reachable during working hours.
Going the Extra Mile.
As a preferred recruitment agency for Swiss banks, international insurances, finance service providers, software and pharma companies, we acquire exciting positions since 1998 in Zurich, Bern, Basel and other regions in Switzerland every day.
Due to work permit restrictions we unfortunately can only consider applications from EU or Swiss citizens as well as current work-permit holders for Switzerland.
New to Switzerland? In case of a successful placement, we support you with:

* All administrative questions
* Finding an apartment
* Health- and social insurance
* Work permit and much more

Thank you for your interest. By applying, you give us the permission to internally store and process your data for the application process. We strictly comply with the applicable data protection laws.
Kontaktdaten
Als registriertes Mitglied von freelance.de können Sie sich direkt auf dieses Projekt bewerben.
Kategorien und Skills
Management, Unternehmen, Strategie: