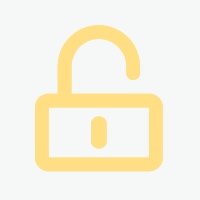 Archiviertes Projekt - Quality Manager, Teamleader QA
Firmenname für PREMIUM-Mitglieder sichtbar
März 2021

nicht angegeben

CH-Basel
auf Anfrage
02.03.2021
BBBH16676_1614344824
Projektbeschreibung
QA Team lead vacancy for a globally operating Basel based company in the pharmaceutical sector.
Your experience/skills:

* 2+ years of relevant experience in Biologics QC/AS&T or Quality Function with at least 2 years in a commercial manufacturing site
* In-depth knowledge of biological and physico-chemical protein analytics along with Subway and ESOPS skills
* Competency of analyzing, evaluating and ensuring cGMP compliance with analytical transfer requirements of analytical method transfers including HA requirements such as FDA and ANVISA
* Strong project management skills, plus the ability to influence people, negotiate and communicate effectively
* Languages: English and German, fluent in written and spoken

Your tasks:

* Ensuring that processes, documentation and systems are followed to allow effective analytical method transfers for Commercial site-to-site transfers, including CPO testing labs while collaborating close with QC and AS&T or MS&T of sending and receiving sites
* Creating and managing review and approval of transfer documentation, for example method transfer plans and reports, in the applicable document management systems, like Subway, in close collaboration with the sending and receiving sites
* Preparing and coordinating material and sample shipments required to support analytical method transfers and comparative testing
* Assessing test methods and testing monographs plus sustaining compliance of all analytical transfer activities with current official regulations, pharmacopeias, QM, QD, GOP, STD and SOP relevant for analytical method transfers
* Providing statistics and test results evaluation to support decision-making during method transfer while also contributing to investigations and aiding with troubleshooting
* Managing the stability program support associated with transfers including results evaluation, reporting and trending

Start: 03/2021
Duration: 10MM+
Location: Basel, Switzerland
Ref.Nr.: BH16676

Does this spark your interest? Then take the next step by sending us your CV as a Word document and a contact telephone number on which you are reachable during working hours.
Going the Extra Mile.
As a preferred recruitment agency for Swiss banks, international insurances, finance service providers, software and pharma companies, we acquire exciting positions since 1998 in Zurich, Bern, Basel and other regions in Switzerland every day.
Due to work permit restrictions we unfortunately can only consider applications from EU or Swiss citizens as well as current work-permit holders for Switzerland.
New to Switzerland? In case of a successful placement, we support you with:

* All administrative questions
* Finding an apartment
* Health- and social insurance
* Work permit and much more

Thank you for your interest. By applying, you give us the permission to internally store and process your data for the application process. We strictly comply with the applicable data protection laws.
Kontaktdaten
Als registriertes Mitglied von freelance.de können Sie sich direkt auf dieses Projekt bewerben.
Kategorien und Skills
Management, Unternehmen, Strategie:
Forschung, Wissenschaft, Bildung: