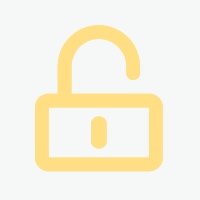 Project Manager- Smart Home /Smart Building / IOT (m/f/d)
Firmenname für PREMIUM-Mitglieder sichtbar
April 2021
Oktober 2021
D-Großraum Essen
auf Anfrage
Remote
04.03.2021
12957
Projekt Insights
seit wann aktiv?
Projektansichten
Bewerbungen
Projektbeschreibung
We are looking for a "Project Manager- Smart Home /Smart Building / IOT (m/f/d)" for our customer in the smart home building energy/ sector with the following basic conditions:

Start: asap
Duration: 6 months+
Location: Essen + remote


Responsibilities:

• You take on the role of project manager for new innovative products and services – from the idea to the market.
• You analyze market opportunities and, together with our innovation management team, search for new business areas and models ranging from more classic approaches to modern platform businesses.
• You create and validate a Minimum Viable Product in close collaboration with your customers.
• You enable the business to successfully roll out the product in the market and subsequently establish it successfully Delivery team on this.


Requirements:

• Previous Project management and Product Management experience in Smart Homes/Smart Building / Internet of Things IOT/ Sensor is a MUST for this role.
• At least 7 years of experience in complex project management
• Excellent analytical and communicative skills as well as good social skills and excellent teamwork (preferred in international environments)
• Negotiation skills and the ability to effectively solve complex problems – preferably in complex data environments.
• Secure handling of MS Project, Excel, or equivalent project management software
• Good understanding of business processes as well as IT architectures and processes
• An initiative-strong personality with a forward-looking, strategic way of thinking and a "hands-on" mentality.
• You are distinguished by your own responsibility, market orientation and your entrepreneurial thinking and acting.
• You have a strong network in the real estate industry and ideally know the European start-up/prop-tech environment.
• You are creative and think in customer-oriented solutions. You will have a repertoire of methodical procedures.
• Fluent German and English Skills is also mandatory.

If you are interested, please do not hesitate to send me your current CV and daily rate.

I am looking forward to getting to know you!
Kontaktdaten
Als registriertes Mitglied von freelance.de können Sie sich direkt auf dieses Projekt bewerben.
Kategorien und Skills
IT, Entwicklung:
Sprachen, Dienstleistung, Soziales:
Technik, Ingenieurwesen: