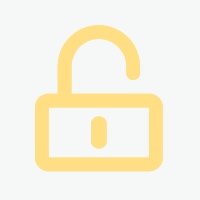 Archiviertes Projekt - Interim Medical Director (m/w/d)
Firmenname für PREMIUM-Mitglieder sichtbar
April 2021
Oktober 2021
D-NRW
auf Anfrage
Remote
12.04.2021
26562
Projektbeschreibung
Our client is a biopharmaceutical company specializing in the discovery, development and commercialization of drugs in the fields of immunology and the central nervous system.

As soon as possible we are looking for dedicated support in the form of a

Interim Medical Director (m/w/d)
Standort: Near Köln
Kennziffer: 26562

Your tasks
As Clinical Development Physician you will be responsible for providing medical/scientific input and expertise ensure the medical/scientific coherence and quality of clinical development programs conducted in the assigned disease area, and contribute to the generation of the Clinical Development Plan(s) leading to successful registration and launch of NCEs/NBEs and additional approvals of new line extensions (indications or formulations) of registered compounds.
You like to work in an environment where you can:
• Contribute to the design, conduct and interpretation of specific clinical trials, specifically their relevance for the target disease and drug candidate.
• Ensure the study-related safety of the subjects in the clinical trials through appropriate medical monitoring of studies on an ongoing basis – with or without independent data and safety monitoring boards.
• Contribute to the clinical section of documents including, but not limited to, the Investigator Brochure (IB), Annual IND Safety Updates/EU Annual Reports, Clinical Study Reports, and submission related documents such as the Clinical Summary of Efficacy and Safety and the Clinical Overview.
• Translation of Medico-scientific innovation for corporate projects

You will contribute by:
• Assuming responsibility for correct and updated medical/scientific information for the respective therapeutic field and ensures its incorporation into the Clinical Development Plan (CDP).
• Assuring medical/scientific integrity of clinical development programs and their deliverables (e.g. protocols, clinical trial reports, etc.)
• Being the medical contact person with the investigators, the MD is the frontline representative of our client towards the medical community.
• Being responsible for subject inclusion issues and subject management issues that require medical judgment.
• Reviewing medical data, perform medical checks of that data when necessary and interacting with the investigator during the study. Medical monitoring includes on-site visits as appropriate to the complexity of the protocol.
• The MD will also play a major role in the pre-analysis meeting.
• Providing medical input in the database cleaning strategy (e.g. Data Cleaning Plan) to ensure adequate and efficient data cleaning.
• Analysing the study results and report findings in the CSR and recommend new paths based on the lessons learned.
• Provide training and ongoing input to all members of the Clinical Team and the Clinical Study Team on medical/scientific issues related to the therapeutic field in question.
• Establish, develop, and maintain contacts worldwide with key opinion leaders and experts of assigned therapeutic area and disease area.
• Serve as global medical/scientific spokesperson for our client with the internal and external community including various regulatory and governmental agencies.

Your qualifications
• Medical qualification (MD) required
• Min 5 years of experience in pharmaceutical industry in clinical development (Phase 1-4), including knowledge of GCP
• Board certification or other relevant higher medical and academic qualification preferred, within Neurology
• Clinical Development Experience with Neurology
• Clear and articulate verbal, written and presentation skills with good command of the English language and the appropriate comportment to represent our client internationally at meetings and congresses.
Kontaktdaten
Als registriertes Mitglied von freelance.de können Sie sich direkt auf dieses Projekt bewerben.
Kategorien und Skills
Forschung, Wissenschaft, Bildung: