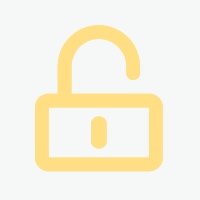 System Requirement Ingenieur (m/w/d) in NRW
Firmenname für PREMIUM-Mitglieder sichtbar
Mai 2021
Dezember 2021
D-Großraum Düsseldorf
auf Anfrage
Remote
15.04.2021
Projekt Insights
seit wann aktiv?
Projektansichten
Bewerbungen
Projektbeschreibung
Requirements analysis at system level
• Management of the requirements database as well as importing and exporting of requirements data
• Creation and maintenance of the related specification
• Development and maintenance of scripts and tools that support requirements management and the creation of associated metrics
• Provision of expert knowledge, support of series production
• Analysis and clarification of requirements that relate to processes, project management
• External:
o Customers, production facilities (internal and external), suppliers, service providers
• Internal:
o Cooperation with interdisciplinary global project teams, consisting of the areas of purchasing, systems, hardware / software, quality, sales, laboratory and manufacturing
o Independent development of product / functional solutions
o Develop solutions for products / functionalities independently within the framework of given concepts
o Working out and evaluating draft solutions on your own responsibility, taking into account functional, material, manufacturing and economic aspects, and agreeing with the responsible bodies
o Create schedules in coordination with internal / external interfaces and monitor and support compliance with them and, if necessary, present selected alternatives in a way that is ready for detail
o Ensuring regular customer communication to discuss the OPL in a consistent scheme and also new technologies; Discuss cost reduction measures and simplifications.
o Creation of technical presentations as well as presenting and discussing of the same at the customer.
o Development and implementation of constructive investigations into function, arrangement and design, select / modify element
o Requirements engineering according to V-model, requirements and handover to HW / SW design, configuration and change management (JIRA)

• Independent further development and optimization of existing products and functions
o Analyze and evaluate reports and documents, customer orders or program requirements to optimize existing products / functionalities.
o Elaborate and coordinate constructive solutions as drafts
o Arrange measurements, trials, function tests
o Check existing constructions for special requirements and statistical characteristics, create drafts, coordinate and specify constructive solutions
o Define materials and manufacturing processes, initiate trials and tests
o Compile technical lists and work out special details

Qualification
• Completed degree in mathematics, computer science or electrical engineering or comparable professional experience of several years
• Experience with requirements databases such as DOORS or Polarion including associated script development
• Experience in using E-CAD tools for creating circuit diagrams, Mentor, Matlab, SPICE V3, Polarion / Requirement Tools
• Good knowledge of requirements management
• Processes according to SPICE, CMMI or Agile and associated methods and tools
• Good knowledge of the production processes in the automotive industry preferred
• Very good knowledge of German and English, both spoken and written
• Good PC knowledge in Microsoft Office
• Willingness to travel globally
• Driving license to drive a car
• Teamwork, strong communication and flexible to constantly changing situations
Kontaktdaten
Als registriertes Mitglied von freelance.de können Sie sich direkt auf dieses Projekt bewerben.
Kategorien und Skills
Technik, Ingenieurwesen:
IT, Entwicklung: