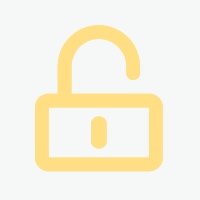 Content Manager Global Service Desk Automation Projekt
Firmenname für PREMIUM-Mitglieder sichtbar
Juli 2021
Juni 2021
D-Großraum Essen
auf Anfrage
11.06.2021
Projekt Insights
seit wann aktiv?
Projektansichten
Bewerbungen
Projektbeschreibung
Zur Unterstützung unseres Kunden, suchen wir baldmöglichst 2 Content Manager

Aufgabe:
The Content Manager role is within a Project that must define and implement various elements of automation, designed to help end users to interact quickly and efficiently with central IT Services. The 3 areas of automation opportunity are centered around:
1. A Chat Bot platform for end users, which can provide the user with information, status updates on IT incidents and requests, IT incident resolution (Self Help, Scripts) and is fully integrated with the personal chat solution of the Global Service Desk (GSD).
2. To automate the Incident Management Module within the corporate IT Service Management tool ServiceNow (SNOW), supporting the Agents with faster incident resolution capabilities (e.g. guided service identification, mandatory information gathered from the user in a structured way), thus benefitting the user with quicker resolution times.
3. Automated Service Hub (User portal) Incident Interface to support the user to provide all necessary information and precisely describe the issue he is facing (e.g. structured and automated template to select the affected service, Questionnaire based on the selected service), and suggesting automated solutions or self-help guides based on the criteria.
The main role specific tasks:
- Works under the task coordination of the Senior Content Manager
- Creation of Chatbot orientated content within a global corporate IT Service environment including decision tree and datasets to support Chat Bot development
- Creation of full end to end question/ template decision trees to complement additional automation containers - ServiceNow based ITSM incident module & Service Hub
- Development of questions to fully document use case scenarios
- Collaborate with wider teams to understand business activities, goals, customer personas
- Conversion of decision tree process data to full working bot activity
- Evaluate bot activity – review user transcripts to identify gaps in the conversation design, and modify to fill gaps
- Work with Analytics to measure and quantify the impact of improvements

Soft-Skills:
- Ability to take direction and work autonomously once briefed
- Excellent Analytical skills
- Ability to act with self-assurance
- Has the ability to work across multiple teams
- Excellent Communication skills
- Customer oriented
- Strong Presentation skills
- Comfortable using open questioning

Fach-Skills:
- Enterprise level Chatbot development experience
- Enterprise level ITSM and User Portal development/ adoption experience
- Experienced worked in agile project environments
- Has the ability to actively suggest automation use cases
- Experienced working with Confluence and MS Teams
- Experience working with Content Management systems and with Chatbot development best practices
- Experienced working within an integrated application environment and understands application integration approaches

Sprache: Deutsch/ Englisch

Bei Interesse senden Sie uns bitte Ihren aktuellen Lebenslauf unter Angabe Ihres Stundensatzes.
Kontaktdaten
Als registriertes Mitglied von freelance.de können Sie sich direkt auf dieses Projekt bewerben.
Kategorien und Skills
IT, Entwicklung: