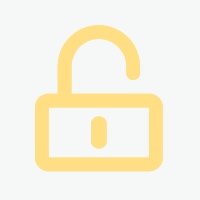 Consultant Data Management/Governance/Quality (m/w) 60%
Firmenname für PREMIUM-Mitglieder sichtbar
Juni 2021
Dezember 2021
CH-Zürich
auf Anfrage
11.06.2021
BBBH17124_1623393269
Projekt Insights
seit wann aktiv?
Projektansichten
Bewerbungen
Projektbeschreibung
Consultant Data Management/Governance/Quality vacancy for our Zurich based client in the service sector.
Your experience/skills:

* 3+ years of experience in Master Data Management, Data Governance, Data Quality, Data Migration and Cutover specific processes
* Familiarity with one of the MDM applications, as well as experience in data modelling, data management in the cloud would be an advantage
* Expertise in building an agile and lean data governance as well as a strong background in Consulting is highly welcomed
* Ability to maintain strong relationships amongst key stakeholders plus strength in structuring, planning and disciplined processes
* Bachelor degree, ideally with a strong focus on business informatics, a Master degree is beneficial
* Languages: English and German, fluent in written and spoken

Your tasks:

* Aiding the analytics management team with understanding their needs towards data management, data governance in the cloud and data quality
* Advising on the proper data governance organization and master data management while also performing data quality analysis and establishing a roadmap for data quality improvement
* Contributing to assess business critically and business value of data along identified analytics use-cases in addition to collecting information about existing DQ issues along prioritized data domains
* Understanding and applying management of business process data and how to leverage the latest technological trends to achieve their data management strategies
* Developing a lean approach for proactive data quality improvements along the prioritized data domains plus creating reports

Start: ASAP
Duration: 06MM+
Location: Zurich, Switzerland
Ref.Nr.: BH17124
Does this spark your interest? Then take the next step by sending us your CV as a Word document and a contact telephone number on which you are reachable during working hours.
Going the Extra Mile.
As a preferred recruitment agency for Swiss banks, international insurances, finance service providers, software and pharma companies, we acquire exciting positions since 1998 in Zurich, Bern, Basel and other regions in Switzerland every day.
Due to work permit restrictions we unfortunately can only consider applications from EU or Swiss citizens as well as current work-permit holders for Switzerland.
New to Switzerland? In case of a successful placement, we support you with:

* All administrative questions
* Finding an apartment
* Health - and social insurance
* Work permit and much more

Thank you for your interest. By applying, you give us the permission to internally store and process your data for the application process. We strictly comply with the applicable data protection laws.
Kontaktdaten
Als registriertes Mitglied von freelance.de können Sie sich direkt auf dieses Projekt bewerben.
Kategorien und Skills
Management, Unternehmen, Strategie:
IT, Entwicklung: