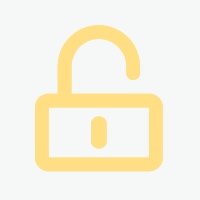 Archiviertes Projekt - Freelance Clinical Project Manager – Remote
Firmenname für PREMIUM-Mitglieder sichtbar
Juli 2021
Februar 2022
Maastricht - Niederlande
80 € Stundensatz
Remote
22.07.2021
Projektbeschreibung
Freelance Clinical Project Manager – Remote

This company, a well-established medical device company based in the Netherlands, is currently looking for a clinical project manager on interim basis, to support them for the upcoming 6 months initially. The role can be executed almost exclusively home-based but would require a successful candidate to visit the office in the east of the Netherlands on occasion.

In the role you will:
- Support the international clinical research team with study planning and execution
- Ensure GCP and MDR guidelines are met
- Take charge of operational project aspects like timeline management and budgeting
- Prepare and submit relevant protocols and submission to advance the study
- Oversee and evaluate the results of clinical investigation

Requirements:
- Strong experience with the planning and set-up of clinical studies
- Good medical device knowledge as well as a solid understanding of MDR guidelines
- Excellent project management skills both from an operational as well as strategical point of view
- Fluency in English mandatory for this role
- Possibility to visit the office on an occasional basis
- Ability to work as a freelance consultant in the EU

Are you interested? Then apply now and I will get in touch to discuss this interesting opportunity

Key search terms: Clinical Project Manager, Clinical Research Manager, Clinical Trial Manager, Clinical Study Manager, Clinical Manager, Project Manager, Program Manager, Medical Devices, Medical Device, Medical Equipment, MDR, Medical Device Regulation, GCP, Good Clinical Practice, NL, Netherlands, remote, zzp, interim, freelance, freelancer, freiberuflich, Freiberufler, contractor, temporary

Disclaimer:
We operate as an employment agency and employment business. No terminology in this advert is intended to discriminate on the grounds of age and experience, and we confirm that we are happy to accept applications from persons of any age and experience for this role.
Kontaktdaten
Als registriertes Mitglied von freelance.de können Sie sich direkt auf dieses Projekt bewerben.
Kategorien und Skills
Forschung, Wissenschaft, Bildung:
Technik, Ingenieurwesen: