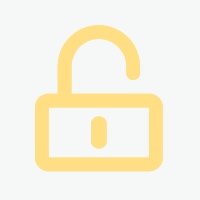 Projekt Insights
seit wann aktiv?
Projektansichten
Bewerbungen
Projektbeschreibung
Start: asap
Duration: 6 months+
Location: Remote

Your role:
As an important part of the brand marketing team, we are looking for a B2B Productmarketing Manager.
● You own, drive and develop the B2B Productmarketing set up
● As a Productmarketing Manager you ensure successful market launches of our new products and you maximize the lifetime value of our existing products.
● The x-functional definition of value propositions & product namings as well as the development of x-functional Go-To-Market & Product-Life-Cycle strategies are important parts of your daily work.
● You are the project leader for our B2B product marketing campaigns, developing the product communication concept and driving the integrated campaign implementation across all relevant Marketing functions & internal stakeholders.
● You define relevant KPIs to control the success of these B2B product marketing campaigns and you are responsible to initiate corresponding campaign adaptations or to identify requirements for other departments like Product Management or Sales.
● You work closely together with the Marketing Functions, Product Management, Sales, PR, CS, Legal, Customer Insights and Analytics as well as with the external marketing agencies.

Your profile:
● Several years of professional experience in marketing, including proven experience in developing productmarketing concepts and managing integrated product campaigns
● Strong empathic skills and very experienced in stakeholder management across the whole organization, especially with our Product and Tech colleagues
● Experience in B2B marketing
● Very good project management skills, including proven experience in leading cross-functional teams
● Experience in leading external service providers and agencies
● Team player with strong communicative qualities and cross-functional thinking
● Initiative, flexibility and a high level of enthusiasm
● Analytical and conceptual skills
● Structured and independent way of
● E-commerce experience
● Fluent in German and English
Kontaktdaten
Als registriertes Mitglied von freelance.de können Sie sich direkt auf dieses Projekt bewerben.
Kategorien und Skills
Marketing, Vertrieb, Kommunikation: