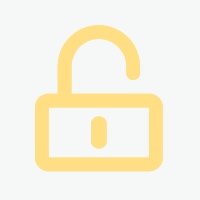 Clinical Trial Manager Outsourced Studies
Firmenname für PREMIUM-Mitglieder sichtbar
November 2021
August 2022
CH-Switzerland
auf Anfrage
14.10.2021
CR/107177_1634204989
Projekt Insights
seit wann aktiv?
Projektansichten
Bewerbungen
Projektbeschreibung
New opportunity as opened for experience Clinical Operations Expert to support the management of Trial Master Files (TMFs) and other TMF related, inspection-relevant documents from creation through archival in compliance with applicable internal and external requirements for outsourced studies.
Major Accountabilities

1. Support the definition and refinement of the document management strategy for outsourced TMFs, including TMF sponsor oversight activities.
2. Oversee the process, system and tool landscape that supports the management of outsourced TMFs.
3. Promote best documentation practice to line functions and provide guidance on document standards for the business functions to support inspection readiness and adherence to Good Documentation Practice:
4. Ensure deliverables comply with HA guidelines, Good Clinical Practices and internal SOPs.
5. May act as Business Administrator in the electronic Document Management System (eDMS) ensuring appropriate user access restriction, accurate &compliant document creation and document lifecycle management in close collaboration with system support and business functions.
6. Continuously oversee and identify room for improvement for document management processes of outsourced TMFs.
7. Lead improvement and innovation initiatives in a matrix organization.
8. Act as Business Lead to manage the implementation of a Next Generation DMS in close alignment with IT and business functions:
Provide input to technical teams for TMF migration, conduct migration testing in particular for TMF sections previously outsourced to CROs;
Compliance of TMF relevant documentation as well as efficiency of related processes:
Requirements:
Minimum Bachelor's Degree in Life Science/Healthcare or equivalent
* Thorough knowledge of clinical Trial Master File process, regulatory requirements and Good Clinical Practice, in particular for outsourced TMF filing activities
* strong previous experience in clinical development/clinical operations
* experience with document management systems and excellent understanding of system structures and generic document management functionality
* Advanced knowledge of clinical documentation and reporting
* Knowledge of the national and international data protection legislation
* Advanced ability to work both independently
* Experience with project work or project management in a global, cross-functional multicultural and international matrix organization
* Excellent communication, organization and tracking skills
Kontaktdaten
Als registriertes Mitglied von freelance.de können Sie sich direkt auf dieses Projekt bewerben.
Kategorien und Skills
IT, Entwicklung:
Forschung, Wissenschaft, Bildung: