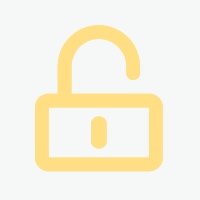 November 2022
Juli 2023
CH-Zug | CH-6300 Zug
auf Anfrage
12.10.2022
921673SKN_1656504898
Projekt Insights
seit wann aktiv?
Projektansichten
Bewerbungen
Projektbeschreibung
Business Process Manager - Data Management / SQL / Tableau / Data cloud / English / German


Role:

Für unseren Kunden in Rotkreuz suchen wir einen Business Process Manager (w/m/d).


Background:

Global Customer Support (GCS) is the global organization responsible for Technical Services in the Diagnostics Division. GCS supports the service organizations of the Roche affiliates and the Lifecycle-Teams. The Project & Lifecycle Governance team within GCS is in charge of Service Data Analytics. The role will help continuously support our Affiliates with operational reporting and participating in projects to stabilize and evolve the IT landscape


The perfect candidate:
We are looking for a professional candidate with Business Process Management experience in a software integration project. The candidate should be highly skilled in Reporting and Data Management. The candidate needs to be fluent in English and German.


Areas of responsibility:

- Business Process Management for a business warehouse solution
- Cooperation with DIA IT and Accenture to fix problems for the organization
- Operational report creation with tableau on a centralized website
- Contact person for Affiliates questions about problems with the report
- Project participation: Change the source system. Keep the business warehouse meaningful while the two source systems have different data structures

- Document current processes
- Transition activities at the end of the assignment to a new team which will be built in Spain


Must haves:

- Min. Bachelor degree, preferably Master degree in Information Technology or similar
- Min. 5+ years' experience in Business Process Management, preferred in the regulated environment
- Min. 3 - 5 years of Project Management experience and Process optimization, preferred in a software integration project
- Hands-on experience in Reporting, Data Management and Database management ( Hands-on experience SQL, Tableau, Snowflake Data Cloud, Salesforce.com
- Fluency in English and German spoken and written
- Communication skills, facilitation skills, Organizational change techniques, stakeholder management
- Proactive and willing to work on own initiative


Nice to Haves:

- Roche IT experience
- Spanish is an advantage
- Agile experience (Scrum, SAFe


Reference no: 921673SKN

Role: Business Process Manager

Industry: Pharmaceutical industry

Workload: 100%

Location: Rotkreuz, Switzerland

Start date: 01.08.2022

Duration: 12 months contract, with possible extension


About us:
We are a certified ISO 9001:2015 Swiss company with offices also located in Germany and Ireland. We are specialised in delivering IT candidates for contract work. We were founded in 1997 by IT professionals; hence we well understand what it means to be professionally supported in your search for a new project and being employed.
Kontaktdaten
Als registriertes Mitglied von freelance.de können Sie sich direkt auf dieses Projekt bewerben.
Kategorien und Skills
Management, Unternehmen, Strategie:
IT, Entwicklung:
Forschung, Wissenschaft, Bildung: