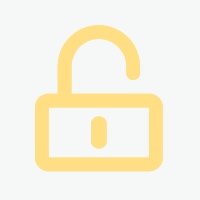 Januar 2023
Dezember 2023
D-80331 München
auf Anfrage
Remote
06.01.2023
Projektbeschreibung
Greetings Everyone!

We are urgently looking for #SAP EWM Consultant

Location: #UK #EU #India
Language: #English

Position Summary:
Must have:
1. 5-8 Years Work Experience in Sap -EWM. 2. Good communication Skills. 3. Minimum 2 End to End Implement Experience and existing business solutions in SAP- EWM module. 4. Experience to work with End Customers, Able to conduct presentations to all audiences on a variety of Warehouse and Integration subjects 5. Experience with Embedded EWM with Hana, Decentralized EWM with SAP-ECC , S4 Hana and Non SAP. 6. 3 Years Industrial Domain Experience is an added advantage.

Technical Experience
· The EWM consultant must be a subject matter expert for both processes and SAP technology. · Provide guidance on best practices warehouse process and functions · Ability to understand the breadth and depth of the Inbound, Outbound, Inventory control and Internal warehouse process and how the solution fits into the larger picture. · Experience in SAP Extended Warehouse Management and Integrated skills in SAP MM Material Management, Inventory Management. · Expertise in System Integration between SAP-ECC and SCM-EWM. · Working expertise and depth Knowledge in Master data, Transaction data Integration between ECC and EWM. · Working Experience in Packing, Unpacking , Handling Unit and QI process in EWM · Working Experience in Lot Management/ Serial Number Asset in EWM · Expertise in RF Functionality and Label Management. · Experience in Queue Management · Responsible for the Technical or Functional aspects of the Analysis and Design Process and its associated documentation – SAP WM/EWM solution-delivery of project deliverables including blue prints, functional and technical specifications, system configuration, testing, training and go-live support. · Guides and troubleshoots during the implementation · Able to set and follow standards.

· Ability to understand business requirements and translate them into a solution · Keeps aware of events in the industry · Facilitates getting the involvement of any other group or individual needed to solve a problem · Strong Warehouse and Logistics organizational skills · Strong analytical problem-solving skill · Able to collaborate with an ABAP team to update functional specifications. · Good experience in Test preparation and testing scripts, Regression testing, Training Key users and End Users. · Transportation and Shipment knowledge is an Added advantage.

Eligible candidates, please share their resume/CV.

Any references would also be accepted.

NOTE: For the above positions, we only consider candidates with work visa holders or citizens of European countries.

Kontaktdaten
Als registriertes Mitglied von freelance.de können Sie sich direkt auf dieses Projekt bewerben.
Kategorien und Skills
Design, Kunst, Medien: