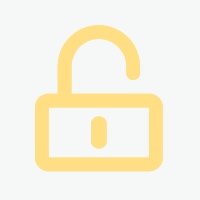 Februar 2023
Dezember 2023
D-München | D-80331 München
auf Anfrage
17.01.2023
CF-34026830_1673946763
Projekt Insights
seit wann aktiv?
Projektansichten
Bewerbungen
Projektbeschreibung
Remote Project: Senior Solution Architect (m/w/d)

For my client I´m looking for a Senior Solution Architect, who can support him asap.

Tasks:
* Design SW-Architecture for MES Solution based on business requests and Enterprise Landscape:
Integration of Order management and logistics in SAP (R/3 and S4), Product Data Management and Industrial Engineering in ODM System (Siemens Teamcenter) and Production steering/Management Systems on Shopfloor (Connected machines)
* Design, implement, high quality Microservices on the Microsoft .NET Stack for multiple factories worldwide
* Work with cutting-edge technologies in a modern development environment, e.g.
- container technologies - Docker, Kubernetes,
- Programming stack: .NET Core, C#7,
- NoSQL Databases: Couchbase, (MongoDB)
- Frontend: Angular7,
- CI/CD Toolchain
* Document architecture according ARC42 approach; design and implement development guidelines
* Participate in architecting system and application solutions with a high degree of complexity in critical production environment
* Provide technical direction and mentor associate and mid-level software developer, conduct peer reviews, pair programming and join hackathons
* Working in an Agile scrum team together with other teams on exciting solutions for global MES / Industry 4.0 solutions

Skills:
* Degree in Computer Science, Software Engineering, or related field
* 5+ years of software engineering experience and working knowledge of .NET Core, C#, WebAPI and SPA frameworks such as Angular Interfaces: Rest API, OPC-UA etc.
* Plus 2+ Architectural design and state of the art documentation
* Experience in MES Standard SW-Applications
* MES process domains (Ordermgt, production/in-/outbound logistics, shopfloor mgt etc)
* Advanced experience with .NET platform technologies, web technologies, RESTFUL services, CI/CD pipelines and modern system design
* Experience working in an Agile scrum team in a fast paced, collaborative environment and the ability to work on multiple projects concurrently
* Fluent in English, plus strong verbal and written communication skills

More Details:
* Start: ASAP (with option to extend for another 6 months - 2023 secured)
* 100% remote
* Workload: 100%

If you are interested, please send me the following things:
* CV
* Hourly rate
* Availability

Kontaktdaten
Als registriertes Mitglied von freelance.de können Sie sich direkt auf dieses Projekt bewerben.
Top-Auftraggeber
- erste Brand von SThree, Erfahrung seit 1986
- Umfassendes Know-How im IT-Umfeld
- Abdeckung nahezu aller Märkte in der IT
- Datenbank mit > 1 Mio. Tech Kandidaten
- 25 Standorte weltweit
Kategorien und Skills
Technik, Ingenieurwesen:
IT, Entwicklung:
Einkauf, Handel, Logistik: