Archiviertes Projekt - Marketing Manager Germany - HomeOffice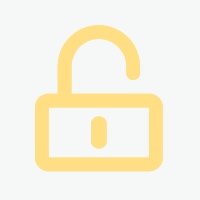 Juli 2018
nicht angegeben
D-Berlin | D-Brandenburg | D-Thüringen | D-Sachsen | D-Sachsen-Anhalt | D-Hamburg | D-Bremen | D-Bayern | D-Hessen | D-Rheinland-Pfalz | D-Baden-Württemberg | D-Mecklenburg-Vorpommern | D-Niedersachsen | D-Nordrhein-Westfalen | D-Saarland | D-Schleswig-Holstein
Projektbeschreibung
We are looking for a driven Marketing Manager to join its forces in Germany. In this role you will wear many different hats: entrepreneurial, numbers-oriented geek, and a digital ads wizard. We are looking for a professional who breathes games, who isn't afraid of taking risks and experimenting, who loves to constantly learn something new, who is motivated to play a big role in the development of an entirely new gaming community and which efforts will have an impact on millions of users throughout Germany.

You will be responsible for all marketing metrics, competitor analysis, developing internal marketing products, and owning the landscape by using different tools (search ads, social ads, content, influence marketing, SEO, etc). You must understand who our user is, what they want, but most importantly what they need. You must be a team player, as you will interact with different teams including content, design, community, and others across dozens of countries, languages, and timezones. You must have a solid understanding of how digital products work and earn, be familiar with modern marketing tools and techniques, have great communication and presentation skills and a clear vision to bring the company to a new level of brand awareness.


What you should have:
Proven marketing experience (preferably in the IT/gaming industry) 2 years min.
Understanding of digital and traditional marketing metrics
Love of data - juicy, juicy data
Direct successful execution of digital ad campaigns
Self-responsibility
Exceptional communication skills; perfect German grammar
Ability to work under pressure
Both strategic and tactical thinking
English: Upper-Intermediate or higher (you will need to communicate with our teams around the world)
Marketing/Tech background and/or degree is a plus


What you will be in charge of:
Own the traffic and marketing strategy as well as the install metrics for German - It's your baby
Conduct competitive and market research to understand the landscape and create a comprehensive plan of action to grow qualified traffic and installs using:
In-house Affiliate Platform
Partnerships/sponsorships
SEO
Influencer Marketing
Social Media
Content Marketing
Plan and execute brand-building campaigns to expand into new markets and audiences
Recruit and manage regional affiliates (resources, bloggers) that distribute via their own channels using our affiliate platform
Recruit and manage Influencers (Youtubers, Live Streamers)
Recruit content writers and work with our content managers to create country-specific game content, also manage the existing ones
Monitor and address localized social media channels and work with regional Superfans to create a wave of support 
Conduct quarterly regional competitive analysis - How do we compare to our competitors in terms of sentiment, surface area, market share, and traffic
Translate and localize website, marketing materials, and product materials


What we offer:
Opportunity to work on a unique popular product, a leader of its niche.
Your actions will have an impact on everyday life of millions of people
Fast professional growth
Free work schedule - we are interested in what you have done, not in how many hours you have spent sitting in a chair
Opportunity to join an international team with people from the United States to Tokyo
Opportunity to execute all the new and brave ideas

Please send us your applications in English.
Kontaktdaten
Als registriertes Mitglied von freelance.de können Sie sich direkt auf dieses Projekt bewerben.
Projektkategorien
Marketing, Vertrieb, Kommunikation:
Projektstatistiken
Projektstatistiken sind für PREMIUM-Mitglieder einsehbar.