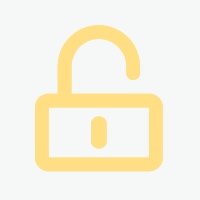 Senior Research Officer Upstream manufacturing
Firmenname für PREMIUM-Mitglieder sichtbar
Mai 2021

nicht angegeben

CH-Switzerland
auf Anfrage
08.04.2021
PR/105325_1617810028
Projekt Insights
seit wann aktiv?
Projektansichten
Bewerbungen
Projektbeschreibung
We have an exciting opportunity for a senior officer to be responsible for the transfer of Upstream manufacturing processes from Development to internal or external GMP manufacturing facilities as well as the management and scientific support of CMOs/CROs for GMP manufacturing of Phase I, Phase II and Phase III clinical trial supply.

RESPONSIBILITIES:
* Provide expertise to support the selection process of Drug Substance CMOs
* Interact with CMOs for Drug Substance manufacturing during different phases of product development.
* Lead the technology transfer of Upstream processes from Process and external CMOs for Phase I, Phase II and Phase III production.
* Evaluate Upstream process development studies and make recommendations based on their applicability
* Manage externalized process developments in the area of Upstream process in collaboration with Process Sciences
* Collaborate with Process Sciences and provide input to ensure transferability to early (Phase I, Phase II) and late stage manufacturing activities (Phase III and BLA)
* Provide documentation and operational input to facilitate IMP management for clinical trials
* Lead process improvement and process characterization for late Upstream processes, in collaboration with Process Development
* Collaborate with the CMC project leaders in the planning and organization of tech transfer activities
* Interpret and report results of work carried out in written and oral format both internally and externally.
* Perform technology watch in the field of upstream production processes and monitor innovative technology development
* Perform other relevant duties as required.

EDUCATION AND DESIRED EXPERIENCE:
* Master's degree with 3-5 years of relevant industry experience or PhD with 1-3 years of experience in biotechnology, chemical engineering or related discipline
* Experience in scale up, technology transfer and management of upstream processes
* Proven cell culture experience, including hands-on experience with large scale (200L and beyond) disposable or stainless steel bioreactors
* Experience with monoclonal antibodies
* Knowledge of process control methods and process validation principles
* Strong knowledge of GMP
* Excellent planning and organization skills
* Active and independent problem solving capabilities
* Exposure to the principles of QBD (Quality By Design)
* Ability to manage a team in a matrix organization
* Highly developed team spirit and ability to work with flexibility and independence in a changing and demanding environment
* Fluency in English, both written and verbal; French is a plus
* Excellent communication skills and strong diplomacy skills required
* Must be available to travel abroad several weeks per year
Please send your CV

Kontaktdaten
Als registriertes Mitglied von freelance.de können Sie sich direkt auf dieses Projekt bewerben.
Kategorien und Skills
Technik, Ingenieurwesen: