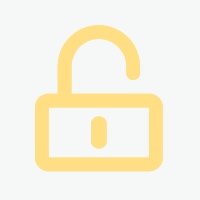 Team Lead (VP) (m/f/x) Digital Product (E-Commerce)
Firmenname für PREMIUM-Mitglieder sichtbar
Oktober 2021
März 2022
D-Berlin
auf Anfrage
11.09.2021
JN -092021-3564786_1630499516
Projekt Insights
seit wann aktiv?
Projektansichten
Bewerbungen
Projektbeschreibung
For our client in the E-Commerce & Direct Consumer sector I am currently looking for an experienced Team Lead / Vice President (m/f/x) for their Digital Product to drive digital engagement and long term customer loyalty.


Kundendetails

Start: ASAP
Duration: 6 months (with possibility of extension)
Workload: ideally full-time, 5 days/week, if not possible, 4 days/week is also acceptable
Location: Mostly remote, should be open to work on-site in Berlin every two weeks for a couple of days


Stellenbeschreibung

* Deep understanding and alignment with the consumer experience and needs
* Partner with key internal stakeholders to develop new featuers and functionalities of the Digital Product
* Define and own the strategic vision and roadmap for the consumer-facing web and mobile applications and communicate it effectively and passionately across the company
* Ideate highly engaging products and product features and user experiences that drive user growth
* Create go-to-market strategies for new products
* Further grow the product management & design team and build a world-class product organization that product managers relish being a part of
* Scale the product teams by coaching and mentoring the current team members and inspiring them with a compelling vision & strategy and by recruiting additional top talent
* Define and own Product OKRs & roadmap and conduct quarterly product reviews
* Drive product planning, product definition, tactical execution, user engagement and feedback cycles
* Partner with internal stakeholders and engineering, data science & growth marketing teams to further scale the user base


Profil

* Ideally 10+ years of experience leading product teams for highly engaging consumer facing digital platforms such as online casual/social games, two-sided marketplaces, social networking apps and the like (web & mobile) with a heavy focus on scaling the user base
* Agile & Servant Leader DNA
* Deep technical and analytical skills
* Growth mindset and demonstrated expertise in building or partnering with growth teams
* Strong people management skills with demonstrated experience recruiting and managing high performance product management and product design teams
* Ability to operate effectively in both tactical and strategic capacities - You can comfortably adjust your altitude and roll-up your sleeves as needed
* A strong acuity for UI/UX
* You will need to be a strategic thinker, frame & find solutions to the complex product challenges, measure & drive results, and be able to move fast and maintain focus on the highest impact initiatives while keeping track of trade-offs made along the way
* Fluent in speaking English, German is a big plus


Das Angebot

If you are interested then I am looking forward to your feedback with your current CV, the hourly/daily rate (remote & on-site) as well as your availability.
Kontaktdaten
Als registriertes Mitglied von freelance.de können Sie sich direkt auf dieses Projekt bewerben.
Kategorien und Skills
Einkauf, Handel, Logistik: