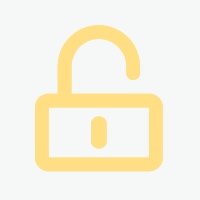 Projekt Insights
seit wann aktiv?
Projektansichten
Bewerbungen
Projektbeschreibung
IT Field Engineer (m/f/d)

Are you currently available and looking for an exciting new project? Are you specialised or have extensive knowledge in user support and incident management? We are offering a unique project in a pharmaceutical institution.

My client is looking for an experienced IT Field Engineer (m/f/d) to support them in Schaffhausen. In this project you will mainly be responsible for user support and incident management.

IT Field Engineer (m/f/d):

* Participate in local and global IT lab projects
* Hard- and software purchasing
* On call duty approx. once per month
* IT apprentice supervision
* Backup of team members managing other areas (application support, manufacturing support)
* Performs analysis, design, implementation and maintenance activities.
* Works with team members to solve problems or improve existing processes.
* Demonstrates an understanding of business partner needs and manages satisfaction relative to deliverables.
* Applies competency models principles, concepts and practices.
* Ensures that company assets are appropriately identified, valued, and protected by complying with and enforcing all local and worldwide security policies.

Required Skills:

* Minimum BA in computer science or professional education
* Around 5 years of experience managing IT incidents, service requests, changes and moves preferably in a lab environment
* Proven track of record in Infrastructure Maintenance and Development
* Ability to show dynamism in a collaborative environment and to coach younger colleagues

Project Information:

* Start date: 04.10.2021
* End date: 31.12.2021
* Location: Schaffhausen
* Occupancy: 80-100%

How interesting is this project to your or someone in your network?
If you are unavailable or the position doesn't speak to your qualifications, I would appreciate if you could forward this to any individuals who might be interested in your network. If your recommendation is successfully placed you will receive a voucher in the worth of 300CHF from Amazon.

Sthree Switzerland is acting as an Employment Business in relation to this vacancy.
Kontaktdaten
Als registriertes Mitglied von freelance.de können Sie sich direkt auf dieses Projekt bewerben.

Trusted Partner
- erste Brand von SThree, Erfahrung seit 1986
- Umfassendes Know-How im IT-Umfeld
- Abdeckung nahezu aller Märkte in der IT
- Datenbank mit > 1 Mio. Tech Kandidaten
- 25 Standorte weltweit
Kategorien und Skills
IT, Entwicklung:
Einkauf, Handel, Logistik:
Forschung, Wissenschaft, Bildung: