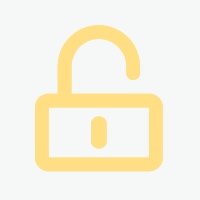 Archiviertes Projekt - Operational Buyer - Indirect
Firmenname für PREMIUM-Mitglieder sichtbar
Juni 2021
Mai 2022
CH-Wallis
auf Anfrage
12.05.2021
BBBH16971_1620141910
Projektbeschreibung
Operational Buyer - Indirect vacancy for our Valais based client in the pharmaceutical sector.
Your experience/skills:

* 5+ years of experience as an Operational Buyer or in a similar role with practice in Operational Procurement and Purchasing of indirect goods, services and CAPEX
* Capability of managing suppliers and carrying out low value negotiations including influencing suppliers to achieve best outcome
* Sound knowledge of SAP ERP and SAP Ariba in purchasing or procurement and of MS Office as well as familiarity with carrying out 3-Bids and a buy via SAP or Ariba
* Customer service mindset along with strong analytical capability and problem solving skills with attention to detail
* Ability to get along with associates as well as strength in sharing information and knowledge with others across teams and functions
* University degree or equivalent in Business, Economics, Engineering, Procurement or Supply Chain
* Languages: English, fluent in written and spoken

Your tasks:

* Leading competitive bid process per applicable policy and execute RFx market interventions while leading supplier negotiations for low value contracts

Ensuring contracts and purchasing orders are assigned to relevant preferred suppliers and placing purchase orders, obtaining order confirmations and expediting orders to ensure on-time delivery

* Maintaining relevant data fields in SAP such as delivery dates and supplier order
confirmations

Monitoring and tracking supplier performance and raising issues with strategic buyers or category managers

* Fostering and providing technical advice to the use of e-catalogue (Ariba) and other approved
buying channels which generate automation
* Assisting in training and supervising new joiners and junior colleagues

Start: 06/2021
Duration: 12MM+
Location: Valais, Switzerland
Ref.Nr.: BH16971
Does this spark your interest? Then take the next step by sending us your CV as a Word document and a contact telephone number on which you are reachable during working hours.
Going the Extra Mile.
As a preferred recruitment agency for Swiss banks, international insurances, finance service providers, software and pharma companies, we acquire exciting positions since 1998 in Zurich, Bern, Basel and other regions in Switzerland every day.
Due to work permit restrictions we unfortunately can only consider applications from EU or Swiss citizens as well as current work-permit holders for Switzerland.
New to Switzerland? In case of a successful placement, we support you with:

* All administrative questions
* Finding an apartment
* Health - and social insurance
* Work permit and much more

Thank you for your interest. By applying, you give us the permission to internally store and process your data for the application process. We strictly comply with the applicable data protection laws.
Kontaktdaten
Als registriertes Mitglied von freelance.de können Sie sich direkt auf dieses Projekt bewerben.
Kategorien und Skills
Technik, Ingenieurwesen:
Einkauf, Handel, Logistik: