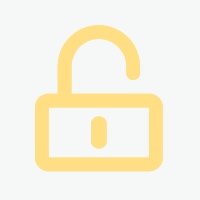 Archiviertes Projekt - Contract & Claims Manager
Firmenname für PREMIUM-Mitglieder sichtbar
Juni 2021
Mai 2022
CH-Wallis
auf Anfrage
12.05.2021
BBBH16968_1620142540
Projektbeschreibung
Contract & Claims Manager vacancy for our Wallis based client in the pharmaceutical sector.
Your experience/skills:

* 10+ years of work experience with major contractors in roles dealing with management of project change procedures, cost management, claims and variations, negotiation and settlement of disputes with owners and subcontractors
* Solid technical understanding paired with expertise in developing and implementing contract strategies which have generated measurable business results
* Capability to work cross functionally in project work and project management, experience in a regulated industry like pharma, food or other is a plus
* Proficiency in operating at a senior level on a major project or in a Commercial or Claims Manager role in a large construction company
* Strengths include a good customer focus, functional excellence and a strong strategic capability
* Finished Bachelor degree in a commercial environment like Purchasing, Engineering, Legal or in another related discipline, a higher commercial background or preferably a finished Master degree
* Languages: English, fluent in written and spoken

Your tasks:

* Assisting with the definition of the Risk mitigation plan along with taking part in the development of contracting strategies
* Being involved in the Cost Control Group and ensuring the implementation of cost control system like progress measurement, remeasurement, bank guarantees, additional items, claims, cash flow and back-charges
* Analysing the contract conditions as well as assisting the project management in the preparation and conduction of the execution of those contracts
* Identifying chances for outgoing claims, development of claim strategies, supporting plus preparing notifications and correspondence together with claims, negotiations and settlements
* Managing escalation of issues, problems and claims management with the supplier paired with developing the supplier relationship according to the expectation per suppler segment
* Identifying and engaging with internal stakeholders like Project Management, Global SGIE, Global Procurement and Corporate Functions along with clarifying stakeholder requirements
* Being responsible for overseeing, managing, directing and assisting the project commercial teams, ensuring the best possible outcome of project returns

Start: 06/2021
Duration: 12MM+
Location: Wallis, Switzerland
Ref.Nr.: BH16968
Does this spark your interest? Then take the next step by sending us your CV as a Word document and a contact telephone number on which you are reachable during working hours.
Going the Extra Mile.
As a preferred recruitment agency for Swiss banks, international insurances, finance service providers, software and pharma companies, we acquire exciting positions since 1998 in Zurich, Bern, Basel and other regions in Switzerland every day.
Due to work permit restrictions we unfortunately can only consider applications from EU or Swiss citizens as well as current work-permit holders for Switzerland.
New to Switzerland? In case of a successful placement, we support you with:

* All administrative questions
* Finding an apartment
* Health - and social insurance
* Work permit and much more

Thank you for your interest. By applying, you give us the permission to internally store and process your data for the application process. We strictly comply with the applicable data protection laws.
Kontaktdaten
Als registriertes Mitglied von freelance.de können Sie sich direkt auf dieses Projekt bewerben.
Kategorien und Skills
Einkauf, Handel, Logistik: